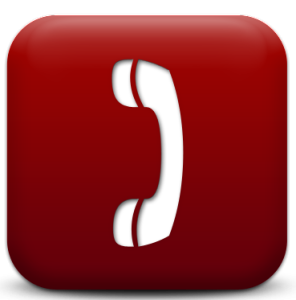 Although these tips are general, they are meant to apply to calls from citizens within the boundaries of Lafourche Parish, who call "9-1-1" for emergency assistance.
When you call "9-1-1", listen to the operator and answer all questions.
Speak clearly and calmly.  Do Not Hang Up until the operator says it is okay to hang-up.
When using "9-1-1" to report an emergency from your vehicle, be prepared to give road, street, and address information. If possible, find out what the nearest cross streets are – or give information about prominent landmarks or buildings.
If you are reporting a reckless or intoxicated driver, give the direction of travel, approximate speed and the last location where the driver was seen. Describe the car and driver if possible. If you can, get the license number.
If you are reporting an accident, you'll be asked if there are injuries.  Are lanes of traffic are blocked? How many vehicles are involved? If you can determine if people are trapped or if dangerous substances are involved, that information will be helpful, also.
If you report a fire, tell the operator what's on fire, exactly where it is and if it seems to be spreading. If you can stay on the scene to direct firefighters to a fire that is not easily seen from the road, you would have provided a great service.
Reporting crimes in progress can be dangerous – so be careful. Don't take any unnecessary chances. If you can safely determine what kind of crime is in progress and if there are any weapons involved, tell the operator. If there are any injuries, report that so medical personnel can be notified as well.
Tips when calling from mobile/cellular telephone:
When calling from a cellular telephone, it is recommended that you stop the vehicle on the side of the road before dialing!  Remember that the operator will not know where you are – so it's very important to let the operator know exactly where the emergency is located.  You should be prepared to provide your direction of travel, the street name you are on, and/or physical landmarks such as buildings or major intersections.  You can report traffic accidents, reckless or intoxicated drivers, medical emergencies, vehicle or building fires, drivers in distress or broken down, or any crime in progress that you may witness.
Tips when calling from business telephones:
If calling from a large business, where PBX or ESSX telephone systems are installed, you may be required to dial an outside access number (such as "9" or "8") prior to dialing ""9-1-1″".  If you are unsure about the telephone system you are calling from, please be sure and ask!
Tips for addressing your house or business:
Often emergency personnel cannot locate houses and businesses because addresses are not clearly marked. Make sure your address is clearly visible from the street and that you are using the address issued by the city or parish engineering offices.  The address issued to you by the responsible agency in your area will be the address submitted to the telephone company for your telephone service or new service request.  That address will be what appears on the computer screen when you place a "9-1-1" call. If that address differs from what is posted on the house, it could cause a delay in the emergency personnel locating your house or business.
If you do not know your address, or are unsure, click on the word "ADDRESS" to find out how to obtain your physical address.
Documents